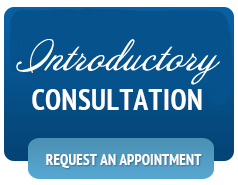 Brancaccio & Associates Immigration & Italian Law office is proud to assist clients who would like to visit the United States on a short- or long-term period of time, depending on their needs and skills. Our talented attorneys speak Italian, Spanish, and Russian. Choose someone who speaks your language and can eliminate all the "legalese" concerning complex immigration matters. We can give you honest, straight-forward and practical resolutions that can help implement long-term solutions to any of your immigration needs or goals. Take the time to give us a call to see what your options are before you hire an immigration attorney.
The boutique law firm is globally known for providing clever solutions to a different range of clientele from all around the world including:
Big corporations
Small businesses
Artists and entertainers
Models
Sport athletes
Researchers
Students
Deportation Defense
Individual clients
Do not face immigration alone. Immigration laws and polices are constantly changing. Time can be crucial when clients have an immigration issue. It is important to act quickly and secure the representation of a competent attorney to defend the immigration status.The United States immigration system can be intimidating and complicated to deal with, which is why it is essential to ensure the attorney who assists you is well-versed in the field.
In terms of assisting clients in Italy and with matters pertaining to the Italian legal system, Brancaccio & Associates also brings together US and Italian lawyers who combine years of legal dedicated experience which include transactional and litigation expertise, as well exceptional accomplishments. The firm counsels on a wide range of Italian law related matters. We assist on real estate matters giving advise in connection with the acquisition, the sell, lease, development and disposition of land commercial building and residential housings.
We also assist clients in telematic contracts, intellectual property, cybercrime, cyber law, and software protection.