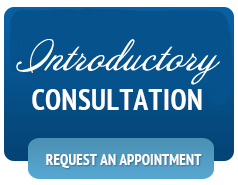 The Firm was formed by the union of highly distinguished attorneys, trained by top-tier schools and prepared by significant professional opportunities in the United States and Italy.  Our multilingual and International law firm provides legal assistance to foreigners and Americans in conducting business in Italy. Our Italian branch is a multi-disciplinary team of attorneys and professionals with strong credentials and experience in a variety of practice areas.
The collaboration of our offices in the United States and Italy offers a cost effective solution for clients who require legal representation abroad. Our firm provides a case-by-case solution of the legal issues, tailored to suit the specific needs of each client. The result of constantly applying high standards is the firm's long track record of successfully completed cases and an acclaimed reputation of providing the highest professional level of legal counsel both in the United States and Italy.
We counsel clients in
Contract drafting and disputes resolutions
Commercial litigation ( including unfair commercial practice)
Business law (including starting- closing businesses)
Real estate law (including selling & buying properties)
Administrative law
Consumers law (including travel /transportation contracts, electronic communication service, related banking/insurance matters)
Torts
Bankruptcy law ( including debt collections and business management)
Labor law
Medical malpractice
Inheritance law
Italian citizenship and passports
Power of attorney
Criminal law
Telematic contracts
Intellectual property
Cybercrime, cyber law, and software protection.