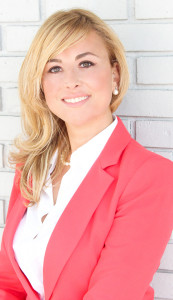 Antonietta Brancaccio-Balzano
Attorney Founder
Antonietta Brancaccio-Balzano is the founder of Brancaccio & Associates. Antonietta was born and raised in Naples, Italy. Her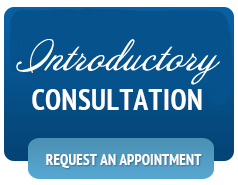 philosophy of life is that nothing can substitute ambition and perseverance; ambition is the path to success and perseverance the vehicle to achieve it. Antonietta graduated from Universita` degli Studi Federico II in 2005 with a Juris Doctor and was also magna cum laude. She pursued her legal education at the University of Miami School of Law where she obtained her Masters in International and Comparative Law. During her time at the University of Miami she had the opportunity to work together with emeritus professors Edgardo Rotman and Bruce J. Winick focusing on European jurisprudence, International treaties/conventions, and the American Constitution, as well as international criminal law.
Antonietta started her legal career in 2009 in Naples, Italy, where she practiced as an attorney's assistant in different aspects of civil law including banking law, commercial law, contracts, injury and torts. Antonietta, has also worked as a translator and simultaneous interpreter in state and appeal courts in Florida. In 2012, Antonietta jointed an International law firm based in New York as an attorney intern. During her tenure there, she handled client relations and assisted investors on national and international matters. She became associate attorney at the Devore Law Group, one of the most renown immigration law firms in Florida. She assisted clients in deportation proceeding, helped investors in obtaining their visas, and handled family and citizenship petitions.
Antonietta is the leader for the American Immigration Lawyer Association (AILA) in Martin County and West Palm Beach County. She is the chair of the Immigration Section of the Stuart Bar Association and board member of the NIABA (National Italian American Bar Association).
Antonietta writes periodically for the Martin County Bar Association side bar, for NIABA (National American Bar Association), and for online blogs. She serves on the board of Il Circolo, the Italian cultural society based in South Florida, and supports the National Italian American Foundation (NIAF), She speaks fluently in English and Italian, has a basic knowledge of Spanish, and has a background in Latin and Greek. She is a member of the New York Bar Association, the Martin County Association, the Italian Bar Association section of Naples, and the American Immigration Lawyer Association (AILA), Antonietta has been the speaker to numerous conferences and seminars held worldwide on US immigration laws including University of Miami and Business week in Milan.
---
Giovanni Cirillo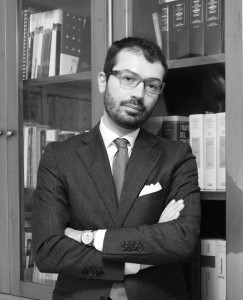 Italian Correspondent
Giovanni Cirillo was born and raised in Salerno, Italy. He graduated Magna Cum Laude from the prestigious Law School Federico II in Naples, Italy. He successfully passed the Italian bar exam ranking among the top 10 students in the nation. He is part of the Salerno Bar Association. He subsequently attended post graduate /masters courses held by the best post graduate schools in Italy. He is a member of AGIT (Consumer Law attorney association), AIDA (Italian Association food rights) UGIVI (Italian Union for wine and winegrape).
---
Fabio Maggesi

Arbitrator and expert on Web and Cyber ​​Law
Arbitrator for disputes in reassignment matters "Dispute Domini" .IT. Regularly registered with the Ministry of Economic Development as Arbitrator in proceedings before the NIC. Attorney Maggesi practice includes Italian Commercial law, International Commercial law, Web Law, Betting, Gambling and Skill Game, European and cross-border privacy, E-Commerce, Intellectual Property and Industrial Property and International Tax Law.
Fabio Maggesi is Lecturer and Co-Director of well-known web portals of legal interest and Scientific Director of the Blog: "LEGAL INFORMATION 2.0." Editor of Legal Opinions on behalf of known companies specialized in Internet and E-Commerce. Editor of Legal Opinions for European and International companies concerning PENNY AUCTION. Representative of portals and companies specialized in E-Commerce on UK and MT territory. Expert in litigation before the "GARANTE PROTECTION OF PERSONAL DATA". Author of opinions and Institutional Congresses on Betting aimed at the Italian regulatory framework in force (TULPS and AAMS). Industrial Property Consultant – Cyber ​​Law – IT Law in IT, UK and MALTESE territory.
– – – – – – – –
Professional Associations
Member of the Spanish Association "Asociacìon Accìon Juridica" with headquarters in BARCELONA (ES – Europe)
Member of the Bar Association of Rome and the known Collegio de Abrogados of Madrid.
– – – – – – – –
Teaching Experience
Attorney Maggesi was assistant professor in "Commercial Law" at Universita` La Sapienza OF ROME.He collaborated in the drafting of manuals in the field of new technologies and deep Web. He was a lecturer for the Bar Association of Rome and a lecturer at the Business School of Rome.