Attorney Brancaccio was guest speaker at the National Conference of NIABA (National Italian American Bar Association) held in Rome from September 22-25. Introduced by the current NIABA President Fran Donnarumma, Esq. Attorney BB has spoken on issues related to US Immigration Law and the latest updates in relation to the process of Immigrant and Non-Immigrant visas and family petitions.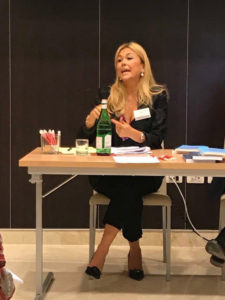 Among the guest speakers, the most renown and influential law firms known nationally and internationally.
Thanks to her deep knowledge and incredible charisma, Attorney ABB has retained the attention and endorsement of the most experienced attorneys present at the Conference. She delivered an outstanding presentation, that has been defined the legacy of Immigration Law.
Please find a short version of the presentation available to download.